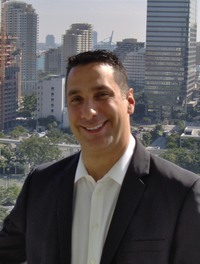 Having spent my childhood in Miami, I am very knowledgeable as well as sentimental about this Magic City. It's a very exciting time in the growth and development of Miami and I am very happy to be here to be a part of it.

With over 20 years of marketing and sales experience, I am more than qualified for the job. Before launching a successful career in Real Estate, I owned a large construction company in Los Angeles, where I employed over three hundred associates.

Hardworking, driven, and dedicated, I not only get the job done efficiently, but am willing to go that extra mile for my clients. "I don't sell Real Estate to friends...it just turns out that way"!